multiply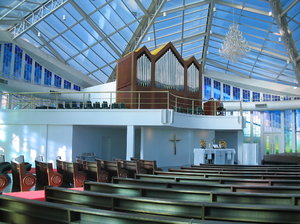 The following is an excerpt from the new Multiply Material concerning our motive for making disciples:
Why do you want to make disciples?
Have you ever asked yourself that question? The answer is incredibly important.
As followers of Jesus Christ, we should be focused on making disciples. But if we don't do it with the right motives, we are wasting our time. Worse yet, we could be doing more harm than good. Ministering to other people has been a deadly trap for seemingly godly people throughout the ages. If God cared only about outward appearances and religious activities, then any effort toward ministry would please Him. But God tells us repeatedly that He cares more about the heart than the externals.
If God cared only about religious activities, then the Pharisees would have been heroes of the faith. They were continuously engaged in ministry: they vigorously pursued outward demonstrations of…
View original post 357 more words